From data to distribution
Control Center offers intuitive digital tools allowing you to preview any data element, such as state or product, to ensure accuracy before publishing for print or e-distribution. Batch reconciliation and program status at the order shipment level, including carrier tracking data, delivered through integrated, real-time dashboards.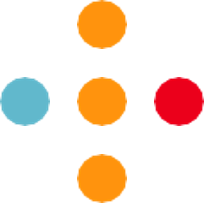 Production Dashboard
View every process step status to the recipient level
Real-time workflow updates
Order information detail
Ad-Hoc Print and Mail
Streamline and centralize ad-hoc project requests and communication through a single, secure portal.
Communication visibility throughout the job lifecycle
Integrated, form-based communication for job details and custom quotes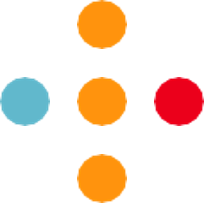 Data Mapper
Onboard your data in minutes
Self-service configuration
Rules-based validation
Multiple delimiters and file types support
Customizable validation error messages
Document Composition
Supporting static and variable content templates.
Subject matter expert support for each step of data composition
Logic driven content management
Create multiple versions from one source
Shared content across multiple documents
Document Collaboration
Multi-user, simultaneous, real-time document collaboration
Track document review approval status
Capture complete audit history
Enhance version control check-in and check-out features
Inline annotations and @mention commenting
ADA Compliance
Ensure 508/ADA compliance through specific testing protocols which validate and remediate electronic communications
Enhanced search through document tagging and remediation services
Scalable service team
Translations
Simultaneous document translations from English master
100+ languages supported
Back and machine translation
Terminology management and translation memory
Proofing
Composed document review and approval at the recipient level
Filtering tools for ease of document review
Source file access for review
Batch release selected approved documents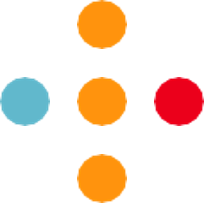 e-Campaign Management
Digital communications driven by recipient engagement
Live contact repository updated with user interaction like unsubscribe, print and bounces by Toppan Merrill.
Follow-on communications based on digital engagement
e-Presentation
Personalized / digital notifications
ADA compliant
Secure / anonymous access
Review capabilities for specific document versions
Kit access on landing pages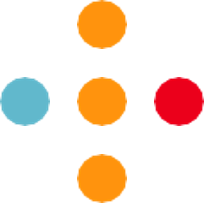 Reporting and Analytics
Transparency to relevant key performance indicators and other important data points
Secure, on-demand access to report library
Quickly access important data sets
Automated report updating
Access carrier tracking data
Report customizations
Archiving
Compliant archival of all delivered communications
Retention and automated disposition
WORM storage and FINRA compliant
Search / faceting for ease of retrieval
Productivity unlocked.
4,500+
Concurrent sessions
3.2M+
Member records managed
4,000+
Direct data feeds every month
Updates & Insights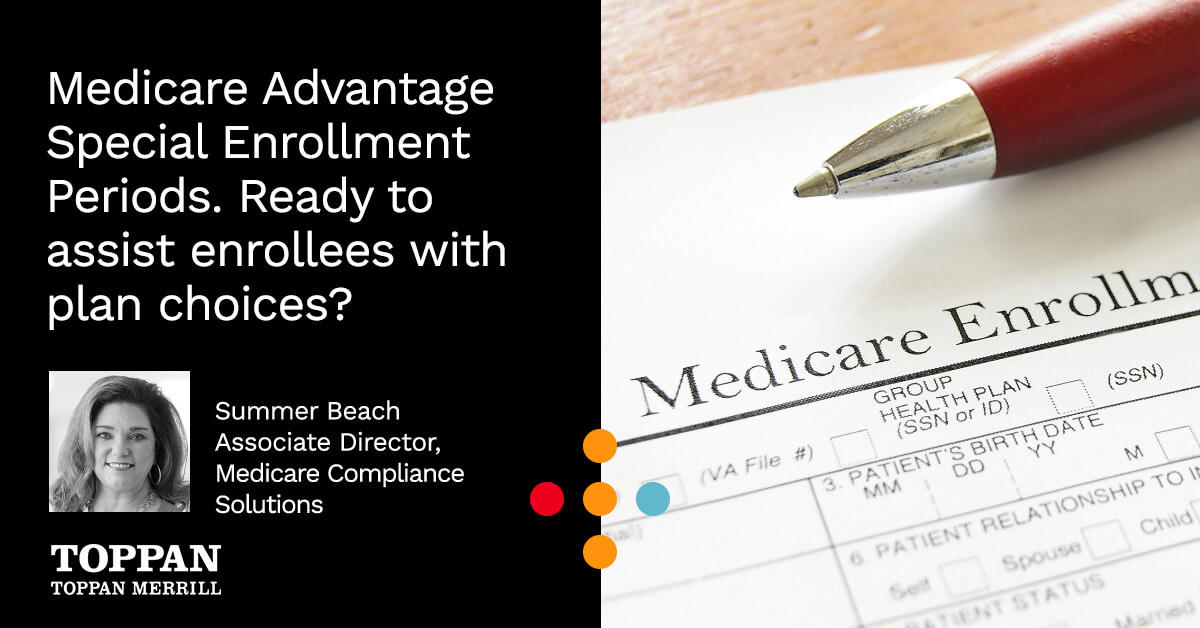 When unique circumstances hit your membership, they can miss their chance to enroll entirely, or to change plans. Look here…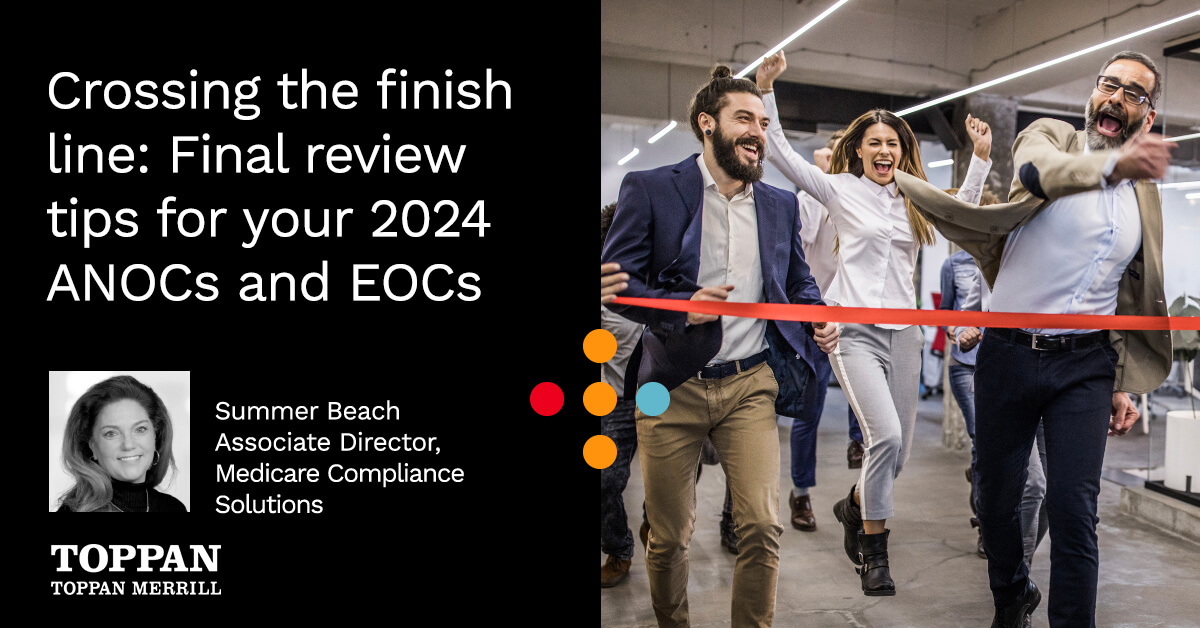 Toppan Merrill understands complex, and simple edits are important to your CMS-required ANOC and EOC benefits documents.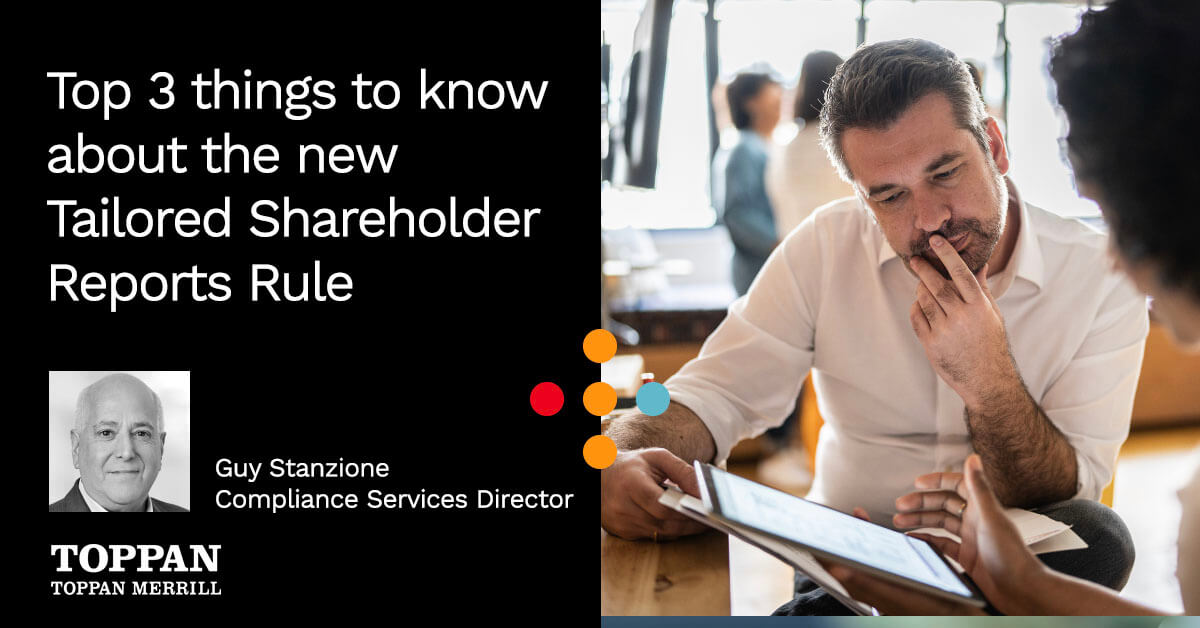 The SEC has been focusing on digitally transforming and modernizing all aspects of fund operations for many years. Changes like…
Related Solutions
Health Plans Member Communications
Optimize the creation of your member communications with industry experts who understand the nuanced approaches necessary to help payors balance…
Investment Company Compliance
Now more than ever, financial services professionals are facing the challenges of navigating the complexities and pace of SEC regulatory…
Regulated Communications
Managing the complexities of post-sale regulated communications to shareholders, policyholders and plan participants is a challenge for financial services companies….
Contact our team to get started.
Whether you are in the exploratory phases or ready to move, we are ready to learn about your needs and find the right solution.