Proactive adaptation to constant regulatory changes by Centers for Medicare and Medicaid Services (CMS) are backed by unmatched member communications experts. Let Toppan Merrill's solutions work with you to build your customized needs for your Medicare Advantage members from Annual Notice of Change (ANOC), Evidence of Coverage (EOC) and Summary of Benefits (SB).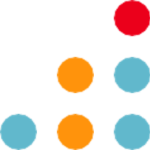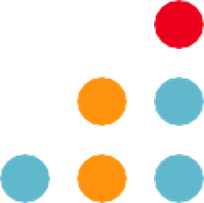 Solutions
Marketing Materials


How you attract members and explain details about your plans benefits available to them are important. Being able to bring those materials to a member through the methods they demand are key and we can help.
Annual Notice of Change and Evidence of Coverage Models
Solutions that manage and update your CMS model documents with yearly changes and last-minute CMS updates to ensure compliance and simplify proofing.
Member ID Cards


Create personalized ID cards that are customized to the plan and data driven with our automated composition tools, employing document automation that connects business rules with member and client specific data.
Summary of Benefits
Utilize PBP data to ensure consistency with ANOC and EOC while keeping your design, style and branding.
Welcome Kits

Welcome kits are a starting point for educating new members on how to use their health coverage. From creation to distribution, each individual member will get a personalized experience.
Letters and Notices

Keeping members informed with all of the necessary communications that are required for health plans can be daunting. You're managing content, securing approvals and have tight SLA's. Partner with us to streamline your content.
Directories
Simplify monthly and yearly updates for Formularies and Pharmacy and Provider Directories by utilizing dynamic templates that are driven by your business rules.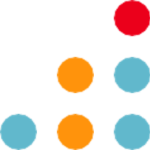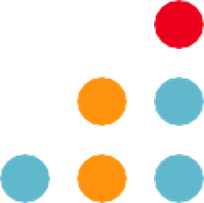 Why Toppan Merrill
Let Toppan Merrill help to eliminate redundancies, ensure consistency and maintain compliance with automated and repeatable document creation. We partner with you so you can master the ever-changing complexity of regulated communications and personalize your member's journey.
Content Management
Ingest and manage data and content from disparate sources​
Document templating and data mapping based on recipient suitability and entitlements​
Variable data content management​
On-line content and document review and approval
Document hosting and interactive microsites to support e-Delivery​
Transparency provided throughout the document lifecycle through a client enabled dashboard​
Solutions that support 508/ADA compliance and translations​
Document archiving and retrieval
Distribution and Fulfillment
Print and e-Delivery platform with bounce-to-print capabilities to ensure full compliance​
Integrity manufacturing supporting "zero defect" production and distribution​
CASS and NCOA certification ensure mailing efficiency
Service and Program Management
Dedicated account support that is an extension of your team​
Real time production and distribution-based reporting
Expertise that matters
3.2M+
Member records managed
Updates and Insights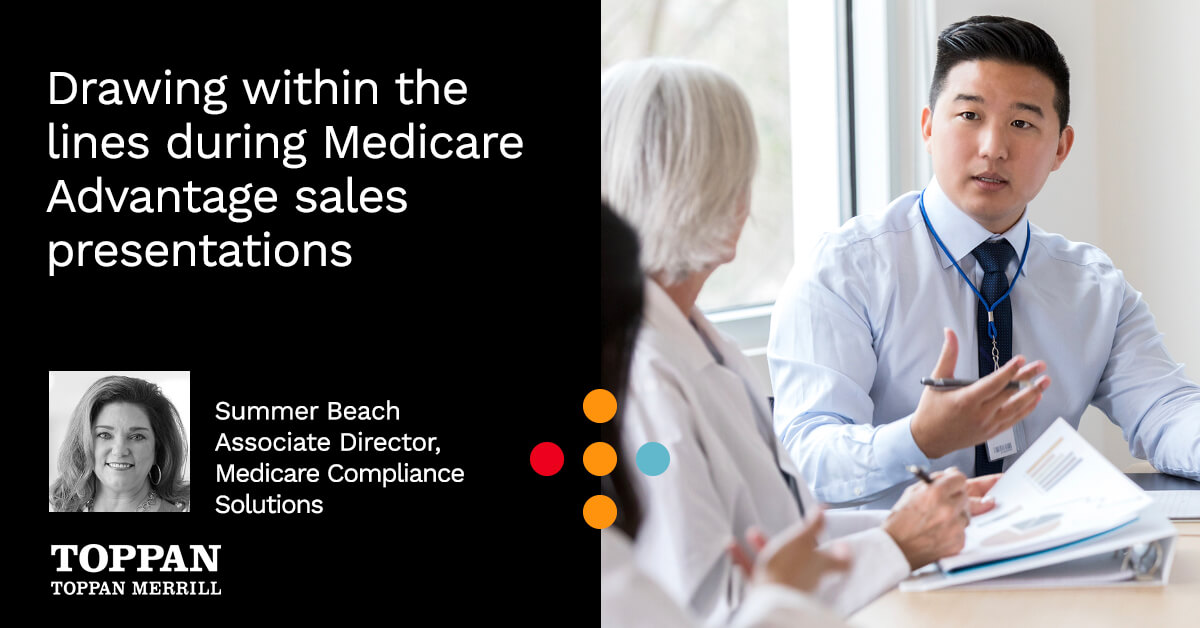 Prevent marketing complaints by helping your sales force understand which materials are required during sales discussions.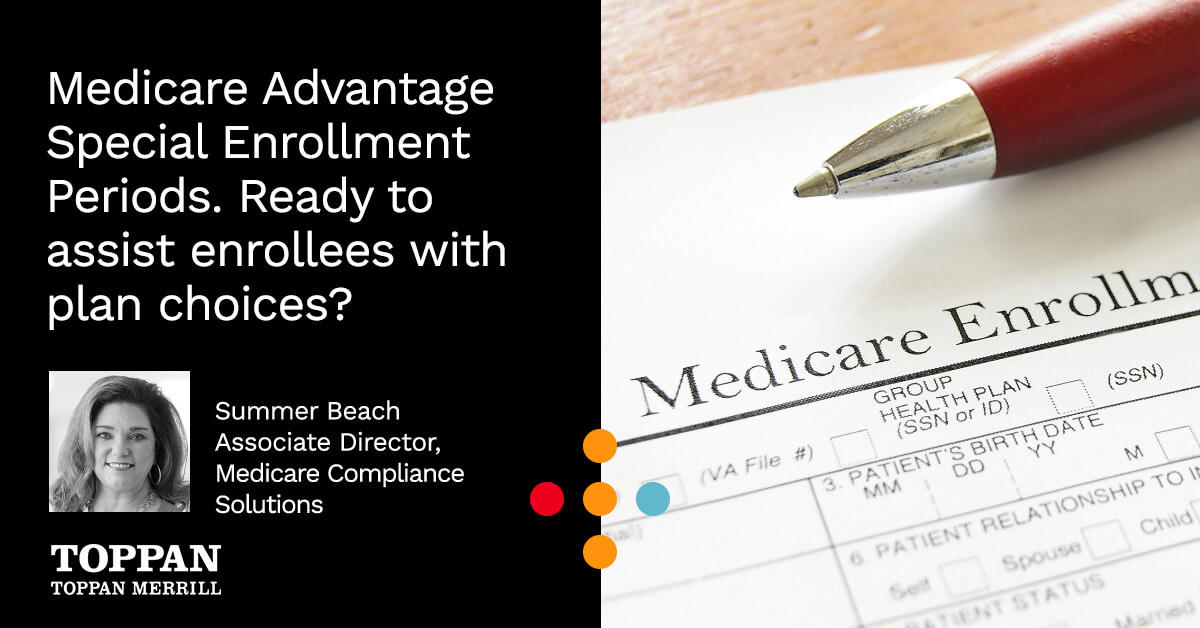 When unique circumstances hit your membership, they can miss their chance to enroll entirely, or to change plans. Look here…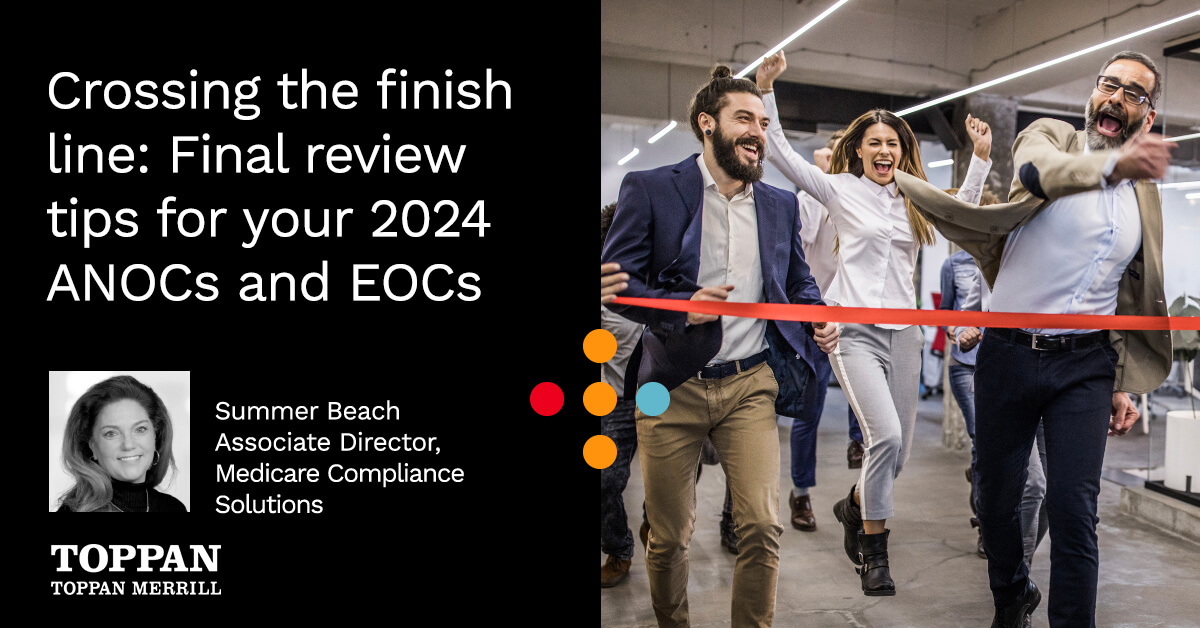 Toppan Merrill understands complex, and simple edits are important to your CMS-required ANOC and EOC benefits documents.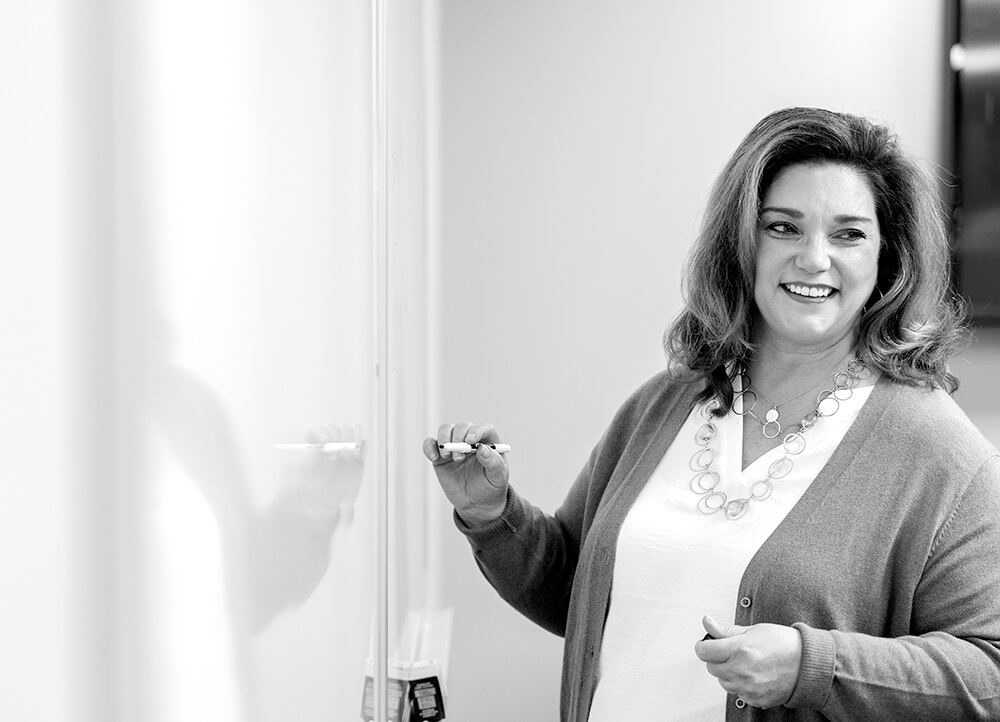 "We were able to quickly and easily add nearly one million members to our network without risking compliance of our member communications. Toppan Merrill was quickly engaged in identifying and documenting state healthcare requirements and was able to easily execute on welcome kits, ID cards and more without jeopardizing the rest of the work in-house."
VP, Marketing Operations
Related Solutions
Control Center
Toppan Merrill Control Center is a powerful platform for managing the entire compliant communications document lifecycle from data to distribution….
Storefront
Effectively managing omni-channel communication activities (pre-and-post sale, sales enablement assets, sales kits, promotional items, videos, podcasts, illustrations, microsites and campaign…
Contact our team to get started.
Whether you are in the exploratory phases or ready to move, we are ready to learn about your needs and find the right solution.
Have more questions?
Reduce complexity and get answers to some of our customers' frequently asked questions.
See the full list of FAQs