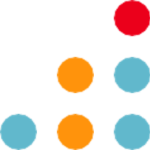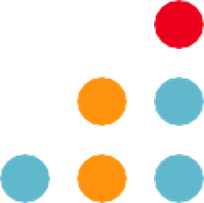 Getting Started with ESEF
You have enough to do. That's why financial reporting professionals turn to Toppan Merrill to do the heavy lifting so you can file on time with ease and confidence.

Upload
Upload your ESEF report in any file format you prefer.
Tag and Review
We handle your conversion to xHTML, XBRL mapping and tagging.
File
Once complete, you do a final review online, download and file.
What is ESEF?
All issuers on regulated markets within Europe are required to submit their annual financial reports in ESEF format using either the ESEF or UKSEF Taxonomies. Issuers must prepare their annual financial reports in xHTML format and, in the case of IFRS consolidated financial statements, include iXBRL numerical and text block tagging.
ESEF Reporting. Simplified.
With over a decade of XBRL experience and in-house financial reporting expertise, our team is ready to help you stay in full compliance with the mandate.
Rely on the speed, accuracy and expertise of Toppan Merrill.
1.9M+
XBRL consulting hours
200+
Finance and accounting professionals
5M+
XBRL tags applied annually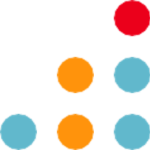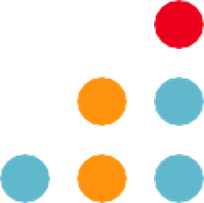 Local Experience and Expertise
Based across Europe, our XBRL trained and certified team works with companies like you throughout EMEA to provide peace of mind and confidence in your filing submission. What you can expect:
Seamless Solutions
Intuitive and simple solutions that work with your existing processes and adapt to your workflow
Deep Expertise
Dedicated consultants who are there with you at every step to advise on the ESEF tagging
Regulatory Insights
Events, webinars and blogs with industry updates and ongoing regulatory monitoring.
On The Dot
Regulatory disclosure and compliant communications – direct from the experts.
Episode 1 – A conversation with Jennifer Froberg, Senior SEC Product Specialist, about the new cybersecurity disclosure requirements for domestic and foreign issuers.
Updated: September 20, 2023
Updates and Insights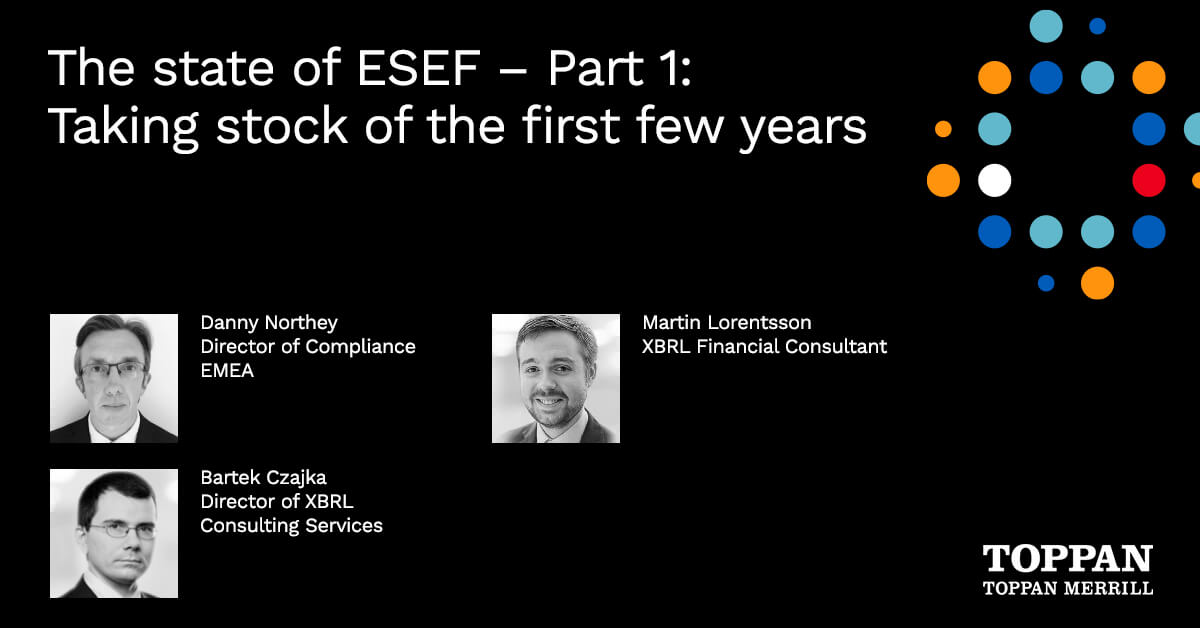 After this year's filings, we are seeing a shift in conversations with filers: The focus is more on quality and…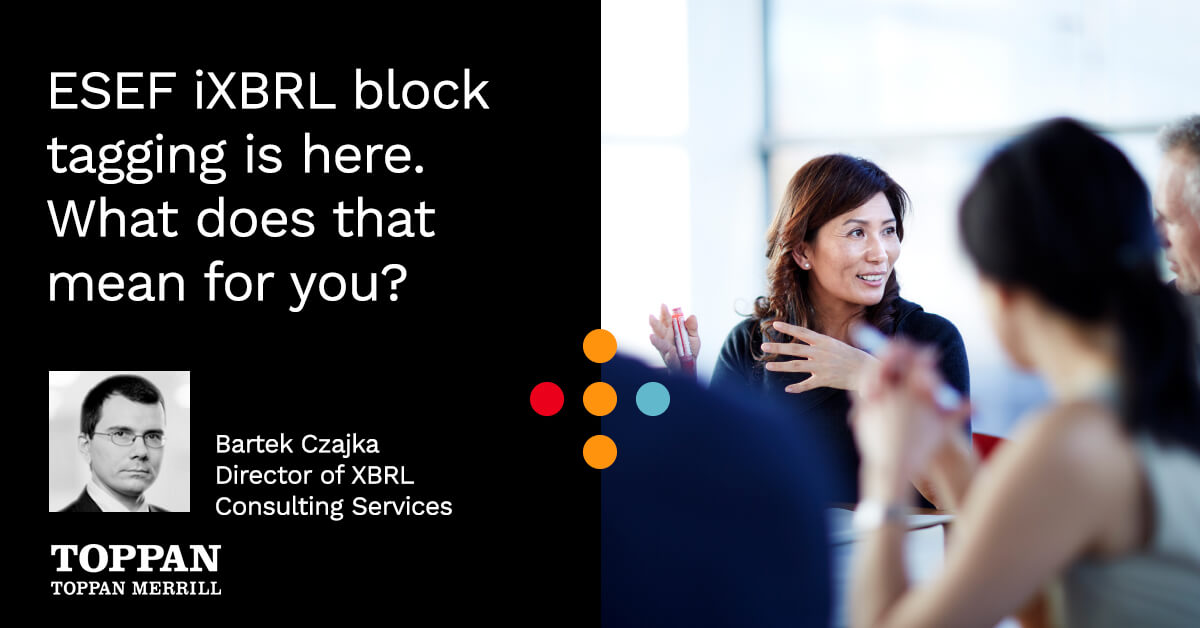 After implementing iXBRL tagging of face financials last year as part of the initial requirements of the ESMA ESEF mandate,…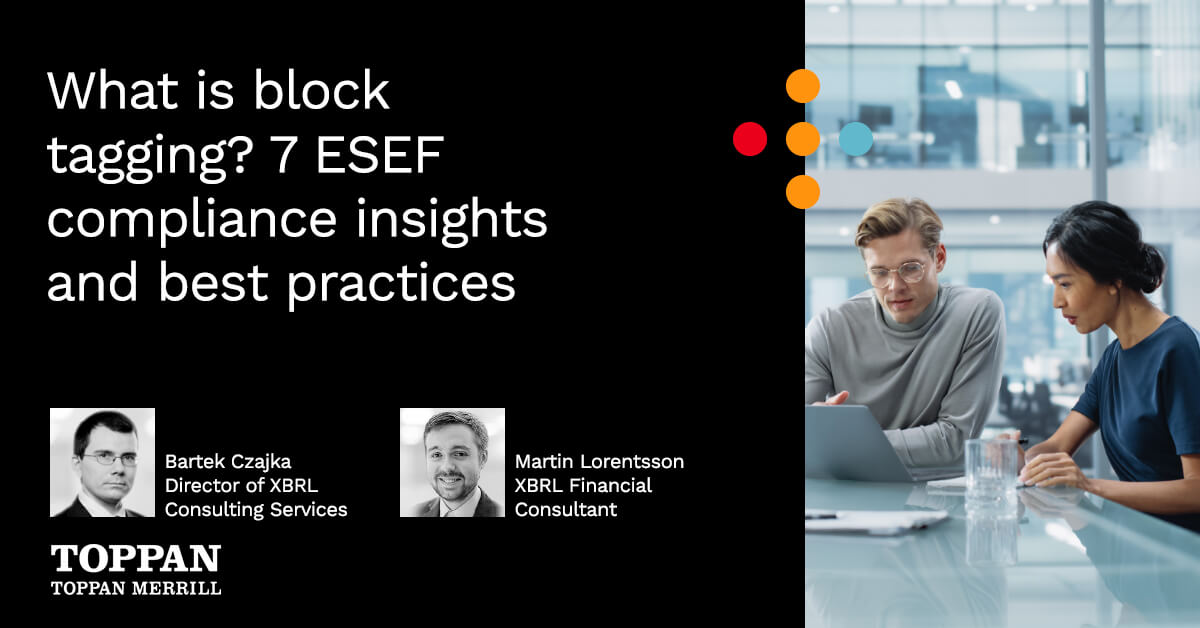 As originally mandated in the ESEF iXBRL requirements, effective for financial years starting on or after 1 Jan 2022, issuers…
"Service minded, professional, knowledgeable, easy to get in touch with."
External Reporting Manager, Financial Services Industry
Related Solutions
SEC Reporting
Count on a partner with expert technology coupled with iXBRL and EDGAR experts who know precisely what it takes in…
SOX Compliance
As SOX compliance requirements continue to become more and more complex, leverage Toppan Merrill solutions and deep expertise to create…
Contact our team to get started.
Whether you are in the exploratory phases or ready to move, we are ready to learn about your needs and find the right solution.
Have more questions?
Reduce complexity and get answers to some of our customers' frequently asked questions.
See the full list of FAQs
What is an Officially Appointed Mechanism (OAM)?
An Officially Appointed Mechanism (OAM) is the term used throughout Europe to describe national databases for regulated financial information. OAMs are found in each member state of the European Union and serve as the mechanism for companies to submit their financial reports to their regulatory authority.
In reporting regions subject to ESMA (European Securities and Markets Authority), there is a mandate for reporting format of annual reports known as ESEF (European Single Electronic Format). For support and additional information, explore our ESEF reporting solutions.  
What is European Standards Market Authority (ESMA)?
ESMA, the European Securities and Markets Authority, was formed in January 2011, and is a European Union financial regulatory agency and European Supervisory Authority, located in Paris.
ESMA works in the field of securities legislation and regulation to improve the functioning of financial markets in Europe, strengthening investor protection and cooperation between national competent authorities.
The idea behind ESMA is to establish an "EU-wide financial markets watchdog."
As an example of regulations handed down by ESMA, beginning Jan. 1, 2021, they implemented the European Single Electronic Format (ESEF) mandate which defines Inline XBRL (iXBRL) as the reporting standard for issuers. For support and additional information, explore our ESEF reporting solutions.
What is xHTML or eXtensible HyperText Markup Language?
Over the past few decades, companies have moved toward increasingly stylized annual reports, often available via the web, using HTML (HyperText Markup Language). xHTML (eXtensible HyperText Markup Language) takes HTML and adds a layer of machine-readable metadata.