Take Control Where it Counts
Toppan Merrill SOX Automation transforms SOX compliance management from a state of manual chaos – fraught with the potential for human error and unknown expense – to an end-to-end, integrated SaaS platform.
One Platform. One Automated Source of Truth.
Toppan Merrill's SOX automation platform delivers compliant outcomes coupled with key insights and enriched intelligence for governance, compliance and business strategy.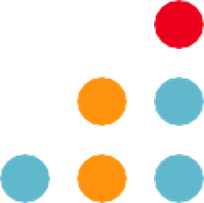 Features and Functionality
Expert technology that maintains all business locations, processes, risks and controls in a single platform, providing full visibility to your overall SOX program.
Single, End-to-End Source of Truth
Leverage a wholly integrated ecosystem built on SOX rules and business process logic, from control execution to reporting.
Progress visibility to all aspects of your SOX program
Rapid implementation, regardless of your program size or complexity
Real-Time Dashboards and Reporting
Maintain transparency and visibility across your SOX program through a single, integrated and interactive dashboard.
"Create-Your-Own-View" features to monitor progress
Flexible, robust reporting features to meet key stakeholder requirements
Integrated Workflow Management Engine
Streamline control execution, documentation, testing, deficiency remediation and review with customizable workflows.
Automated notifications and alerts to maintain focus
Real-time, 360° reporting and analysis
Smart Tools for Role-Based Permissioning
Facilitate secure communication and collaboration amongst key stakeholders, both internal and external.
Integrated controls to manage program access by role
Unlimited user roles and permission levels
Updates and Insights
On The Dot
Regulatory disclosure and compliant communications – direct from the experts.
Episode 1 – A conversation with Jennifer Froberg, Senior SEC Product Specialist, about the new cybersecurity disclosure requirements for domestic and foreign issuers.
Updated: September 20, 2023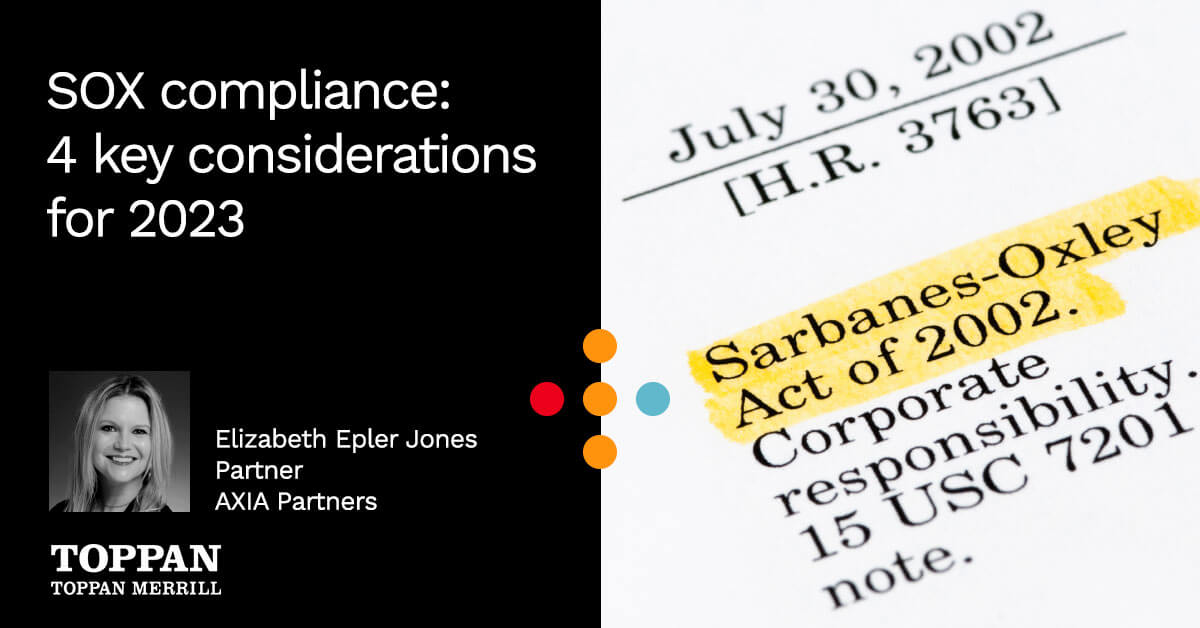 Over the last year, we have seen unprecedented change in the Public Company Accounting Oversight Board (PCAOB) and its standards-setting…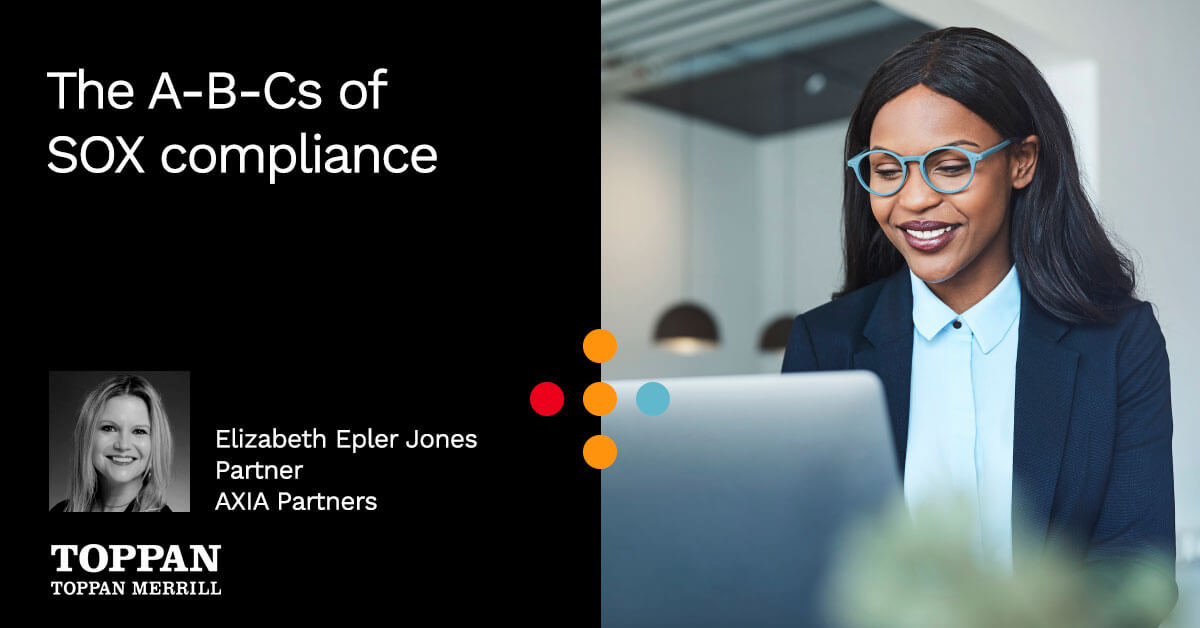 At its core, the Sarbanes-Oxley Act of 2002 is a law that was enacted in 2002 to protect the investing…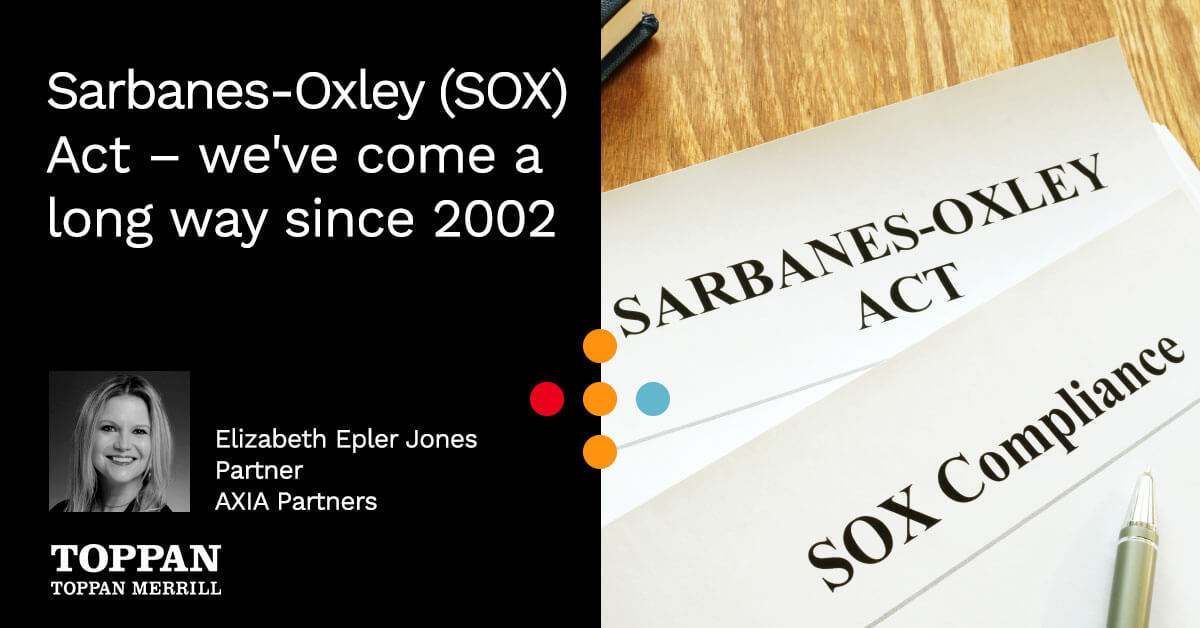 The Sarbanes-Oxley Act was passed in 2002. The Public Company Accounting Oversight Board (PCAOB) was born, and with it, the…
"Easy to see everything in one place. We love the Audit committee reports."
Accelerated Filer, Oil and Gas Industry
Related Solutions
SOX Compliance
As SOX compliance requirements continue to become more and more complex, leverage Toppan Merrill solutions and deep expertise to create…
SEC Reporting
Count on a partner with expert technology coupled with iXBRL and EDGAR experts who know precisely what it takes in…
Bridge
Toppan Merrill Bridge™ (Bridge) streamlines the entire regulatory disclosure document preparation and filing process, unlocking full control, collaboration and confidence…
Contact our team to get started.
Whether you are in the exploratory phases or ready to move, we are ready to learn about your needs and find the right solution.
Have more questions?
Reduce complexity and get answers to some of our customers' frequently asked questions.
See the full list of FAQs
What is SOX Section 302?
SOX Section 302 of the Sarbanes-Oxley (SOX) Act is effective with the first Securities Exchange Act of 1934 (Exhibit 31 of your 10-K or 10-Q) and requires personal statements from the principal executive and financial officers of the company. These statements include information such as the financial statements have been reviewed and are correct, the signee and additional employees involved are responsible for disclosure of all information necessary, and not aware of any fraud. For support and additional information, explore our automated SOX compliance solution. 
What is SOX Section 409?
SOX Section 409 of the Sarbanes-Oxley (SOX) Act outlines that enterprises have a responsibility to disclose to the public additional information concerning material changes in the financial condition or operations of the issue, in plain English.
Real-time issue disclosures can be supported by qualitative information and graphical presentations to help the public understand the situation better. The core intent behind this Section 409 is for organizations to stay transparent for the public and investors. Information on financial conditions must be in clear terms so that it can be easily understood by the reader. For support and additional information, explore our automated SOX compliance solution. 
What is SOX Section 906?
SOX Section 906 of the Sarbanes-Oxley (SOX) Act requires a written statement from the CEO and CFO declaring that the financial report fairly presents, in all material respects, the financial condition and results of operations of the issuer. Section 906 also outlines that there are criminal penalties for failing to produce a report that matches these requirements and potential prison time for those who deliberately attempt to obfuscate information. For support and additional information, explore our automated SOX compliance solution.