Seize the opportunity – let us handle the documents.
When conducting M&A, speed, security and accuracy are paramount. You either move at the speed of the markets – or you get left behind.
It's not just every second that counts – it's every clause, every footnote, every decimal point and every deadline.
Toppan Merrill offers a comprehensive suite of services that ensure a successful M&A process from beginning to end. From due diligence to regulatory filings and shareholder communications, we support you with an end-to-end solution suite for document preparation, filing, printing and distribution. And support from a global team of specialists, on-call 24/7, who know every form type, filing standard and deadline inside-out.
No one else offers a more efficient and comprehensive M&A solution.
Tested and trusted by: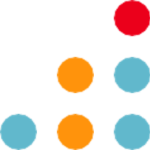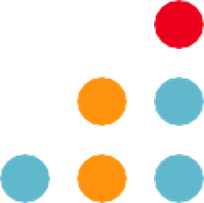 Offerings
Project Management
Benefit from dedicated project management service teams who provide around-the-clock coverage to create, maintain and expedite your time sensitive work.
Composition

The M&A process is exacting. Enjoy peace of mind knowing that your dedicated service team has decades of experience and multiple quality checks in place to ensure your M&A documents are perfect.
EDGARization

With a well seasoned team, you benefit with quick and accurate conversion of documents into acceptable SEC EDGAR format.
XBRL/iXBRL

Dedicated XBRL/iXBRL subject matter experts know exactly what it takes to stay ahead of regulatory disclosure requirements and keep you in compliance.
SEC Filing

With leading technology solutions backed by world-class service and subject-matter expertise, we execute complex filings while navigating a world of ever-changing regulations.
SEDAR+ Filing
As an original adopter and tester of SEDAR, Toppan Merrill also specializes in Canadian Securities Administrators (CSA) submission standards and stays apprised of regulatory changes to ensure error-free filing.
Global Translations
Deliver, no matter the language, with Toppan Merrill translation capabilities in 14 languages.
Conference Facilities
Enjoy everything you need to work collaboratively, effectively and securely to get the deal done — global offices with state-of-the-art conference facilities and all the necessary amenities for your working group.
Printing and Distribution
Provide end-to-end document creation including in house printing and distribution, you can mitigate risks associated with relying on multiple vendors.
Transaction after transaction, our clients rely on the expertise and service of Toppan Merrill.
250+
SEC filings every day
99.998%
EDGAR filing accuracy rate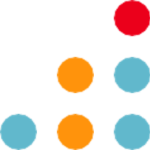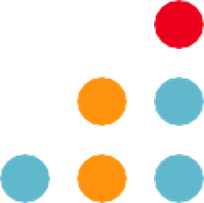 Why Toppan Merrill
Our team of qualified experts has an impressive average of 23 years of SEC-compliant document creation. Rest assured, with that tenure, we understand the intricacies of the Initial Public Offering (IPO) filing process. We have a complete understanding of each and every step to proactively guide and support your organization with best practices to optimize the entire process and ensure swift review and edit cycles so you can file against the toughest of deadlines.
Choose Toppan Merrill as your filing agent for unmatched expertise and a proven process to guide your company through the intricacies of an SEC filing. Completing more than 62,000 SEC filings every year, we know the challenges and focus on providing comprehensive solutions that simplify the process and alleviate the burden on your organization.
Markets don't wait and neither should you. Our dedicated service professionals are committed to providing exceptional, 24/7 support.
You'll benefit from our proactive partnership, whether its ensuring SEC fees are correctly calculated and the account is funded or validating all of the necessary exhibits are included and correctly linked in the submission.
Even with 250+ SEC filings daily, our team boasts a 99.998% EDGAR filing accuracy rate.
Time is of the essence in a prospectus filing and we understand the importance of maintaining data integrity.  Our single-source technology delivers the speed and accuracy you can rely on from first draft to final printing and distribution with data quality checks at each stage of document preparation.
As a global company, we are staffed in every theater with specialists who are familiar with local securities commission requirements. Whether you're registering in the Americas, EMEA or APAC, you'll enjoy this global network of experts delivering fast turnaround, accurate document creation and secure delivery.
Honest, accurate, and transparent, with no surprise outcomes. Proud to support corporations and their law-firms, accounting firms and other advisors to facilitate capital formation around the world.
M&A process in 8 steps
M&A transactions remain one of the most popular and high-potential ways for companies to create new growth opportunities. M&A deals are incredibly complex, with countless variables and moving parts. Toppan Merrill has experience with transactions in every size, shape, sector and country in the world. Based on that knowledge, here are the essential steps of an M&A transaction.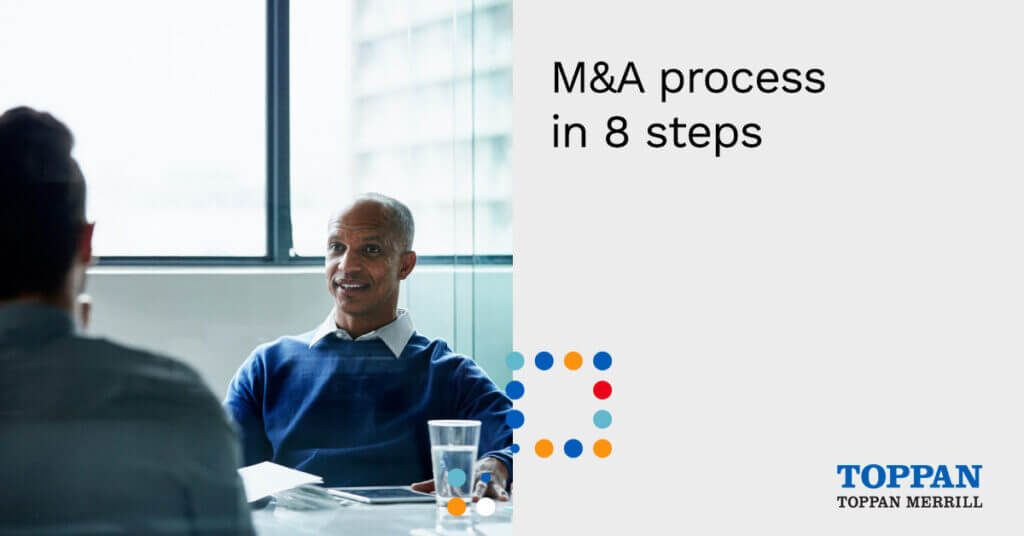 Guide to M&A Transactions: M&A Types, Examples and Process
Having supported thousands of M&As, we asked our experts to share some best practices for a successful M&A transactions.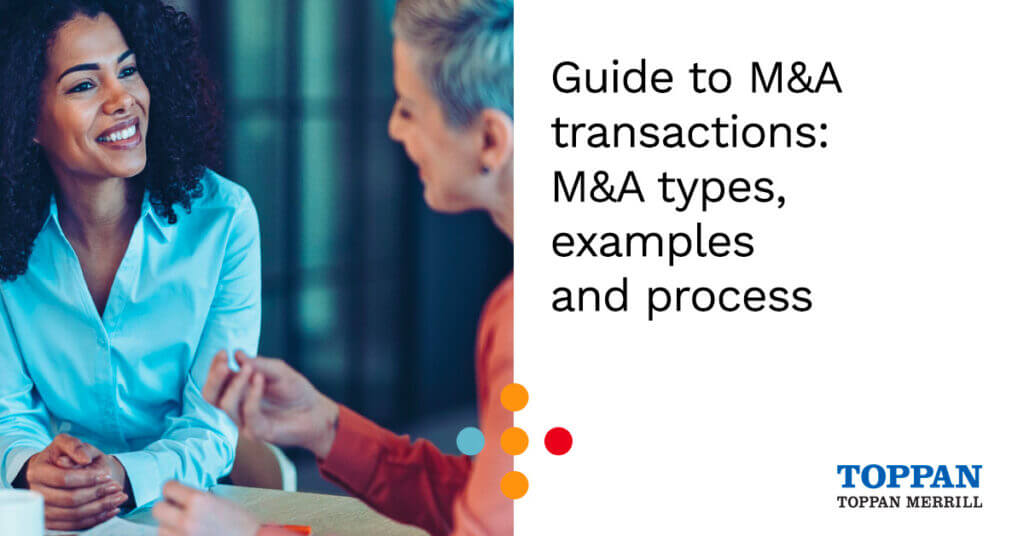 On The Dot
Regulatory disclosure and compliant communications – direct from the experts.
Episode 1 – A conversation with Jennifer Froberg, Senior SEC Product Specialist, about the new cybersecurity disclosure requirements for domestic and foreign issuers.
Updated: September 20, 2023
Updates and Insights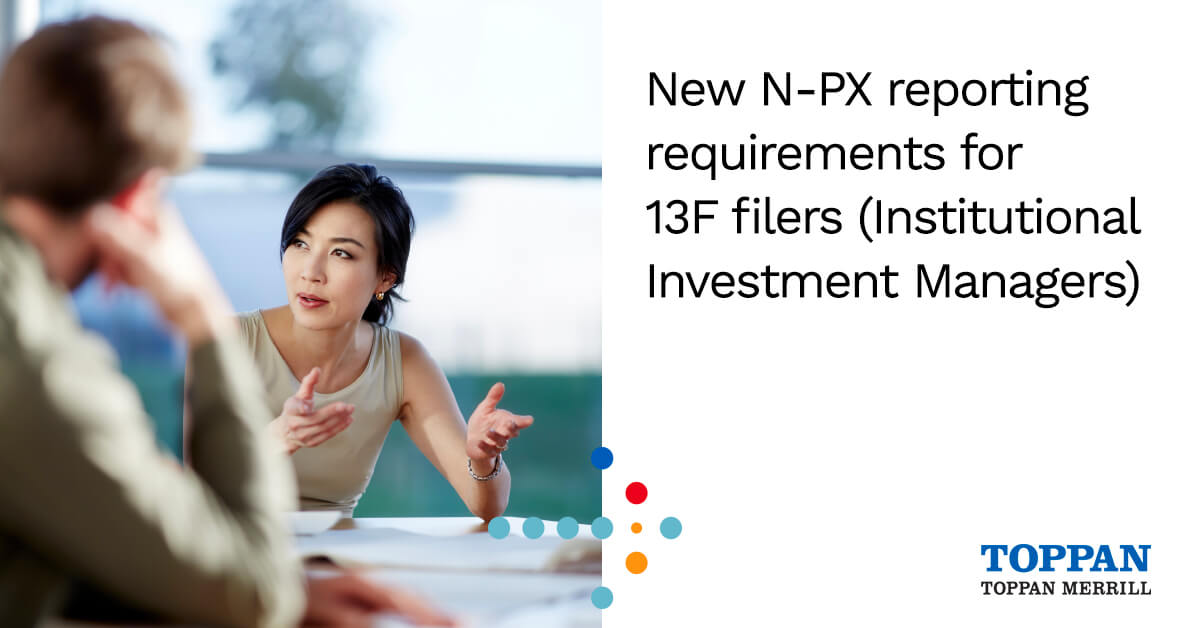 Overview Form 13F filers will need to prepare for new reporting requirements mandated by the SEC under the final N-PX…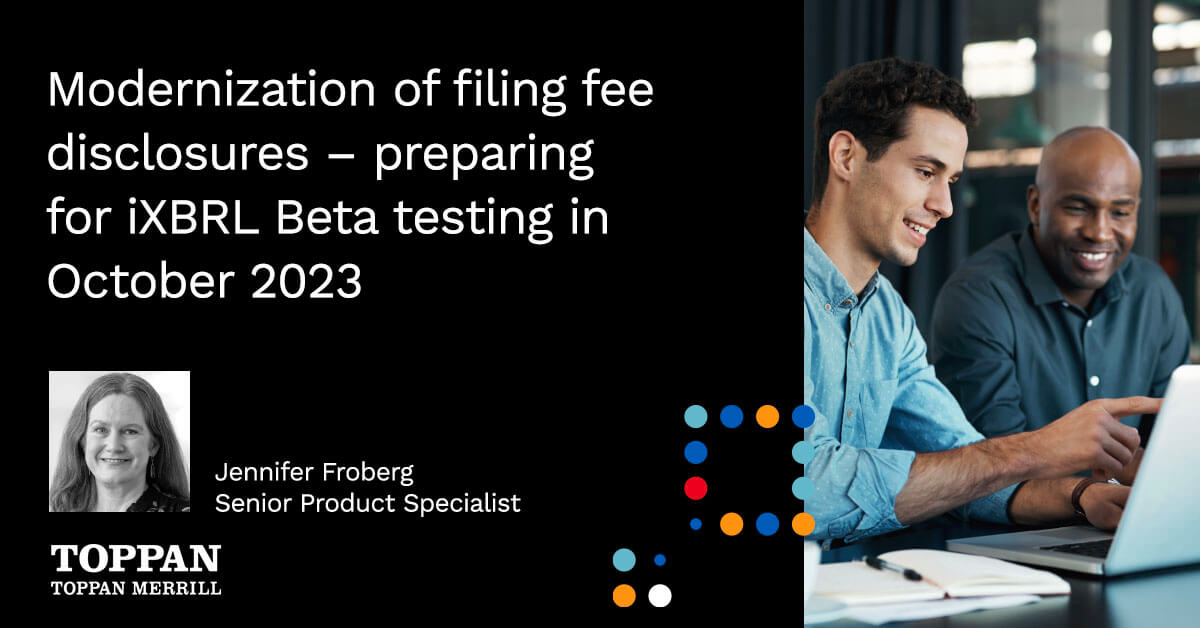 On June 16, 2023, the SEC announced the next stage of the rule implementation: an EDGAR filing fee Beta testing…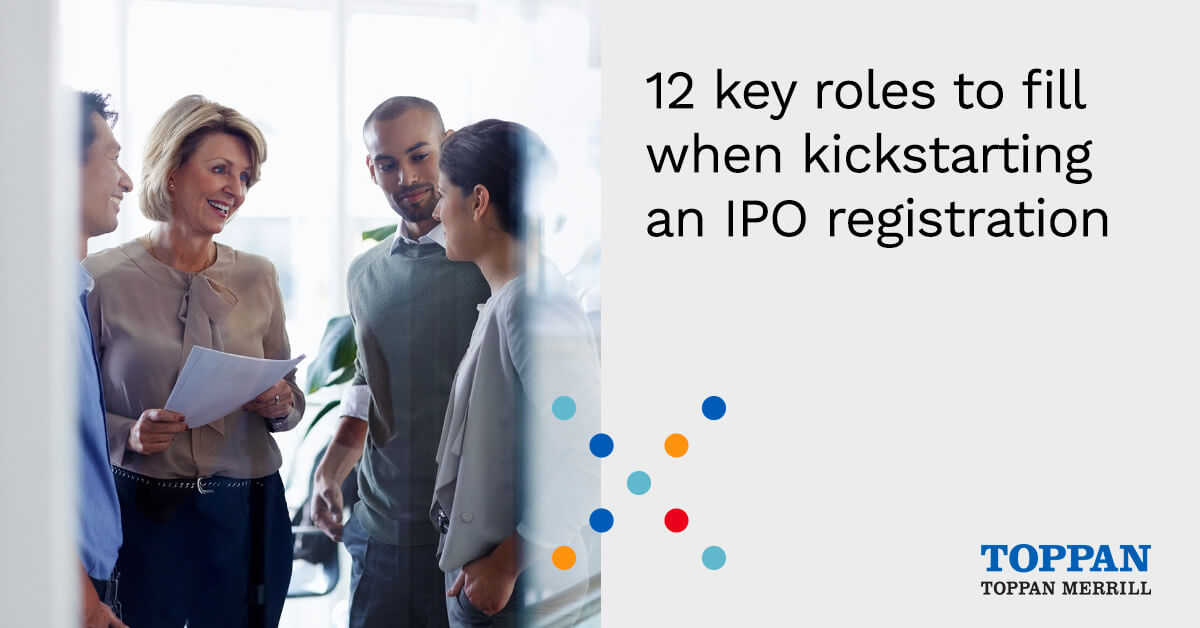 Filing an IPO registration statement is a significant undertaking involving various individuals and entities. Regardless of size or scale of…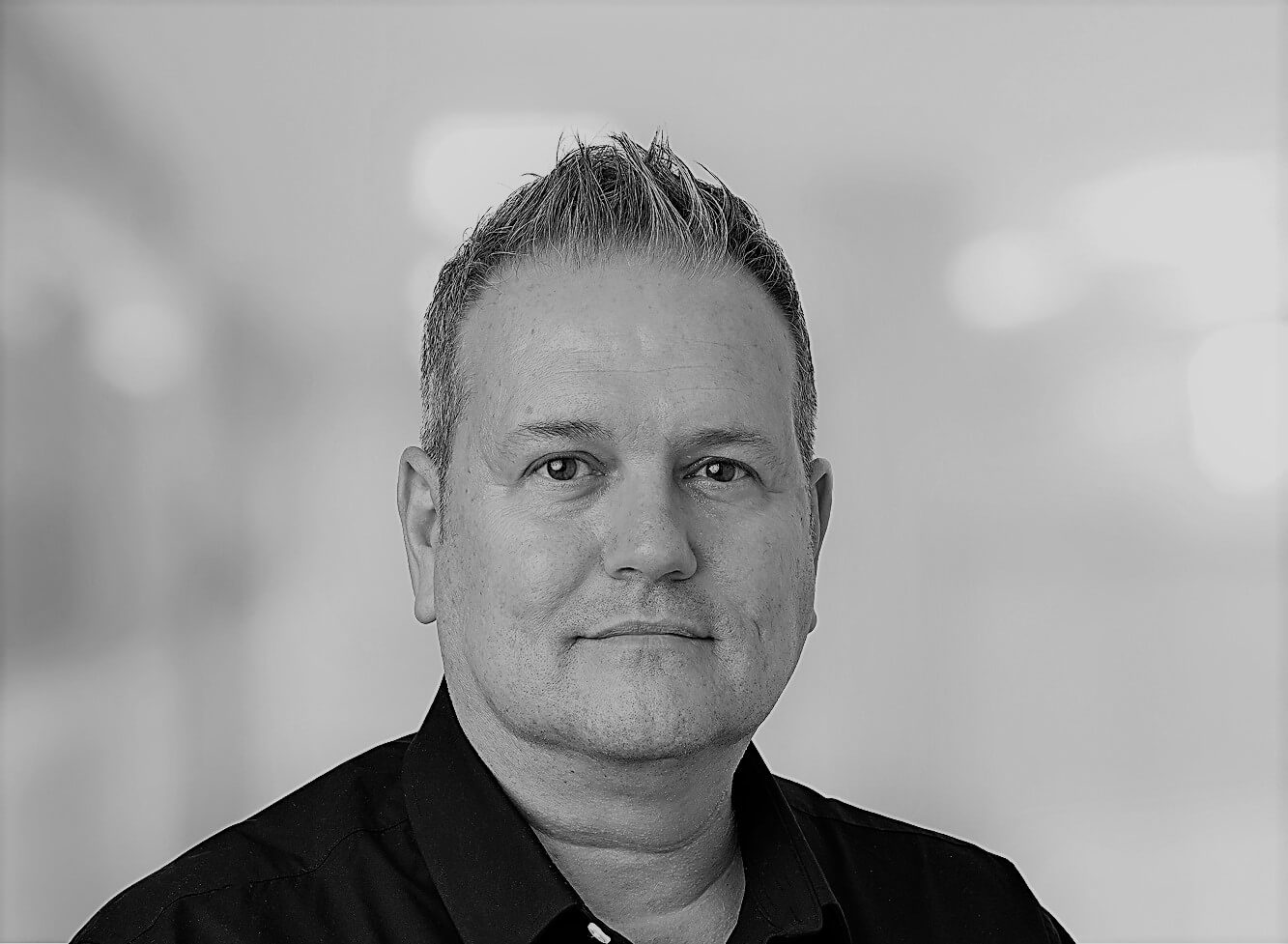 "Toppan Merrill was great. Complex projects (two in parallel) and the Toppan Merrill team handled them wonderfully. Highly recommend working with this team."
REIT – Acquisition and Exchange Offer
Contact our team to get started.
Whether you are in the exploratory phases or ready to move, we are ready to learn about your needs and find the right solution.
Related Solutions
IPO
Today, companies are meeting their IPO milestones more quickly, securely and efficiently by partnering with Toppan Merrill. Leverage our tools…
SPAC/de-SPAC
Benefit from our industry expertise and demonstrated experience in SPAC formation, ongoing regulatory compliance and successful de-SPAC transactions.
Have more questions?
Reduce complexity and get answers to some of our customers' frequently asked questions.
See the full list of FAQs